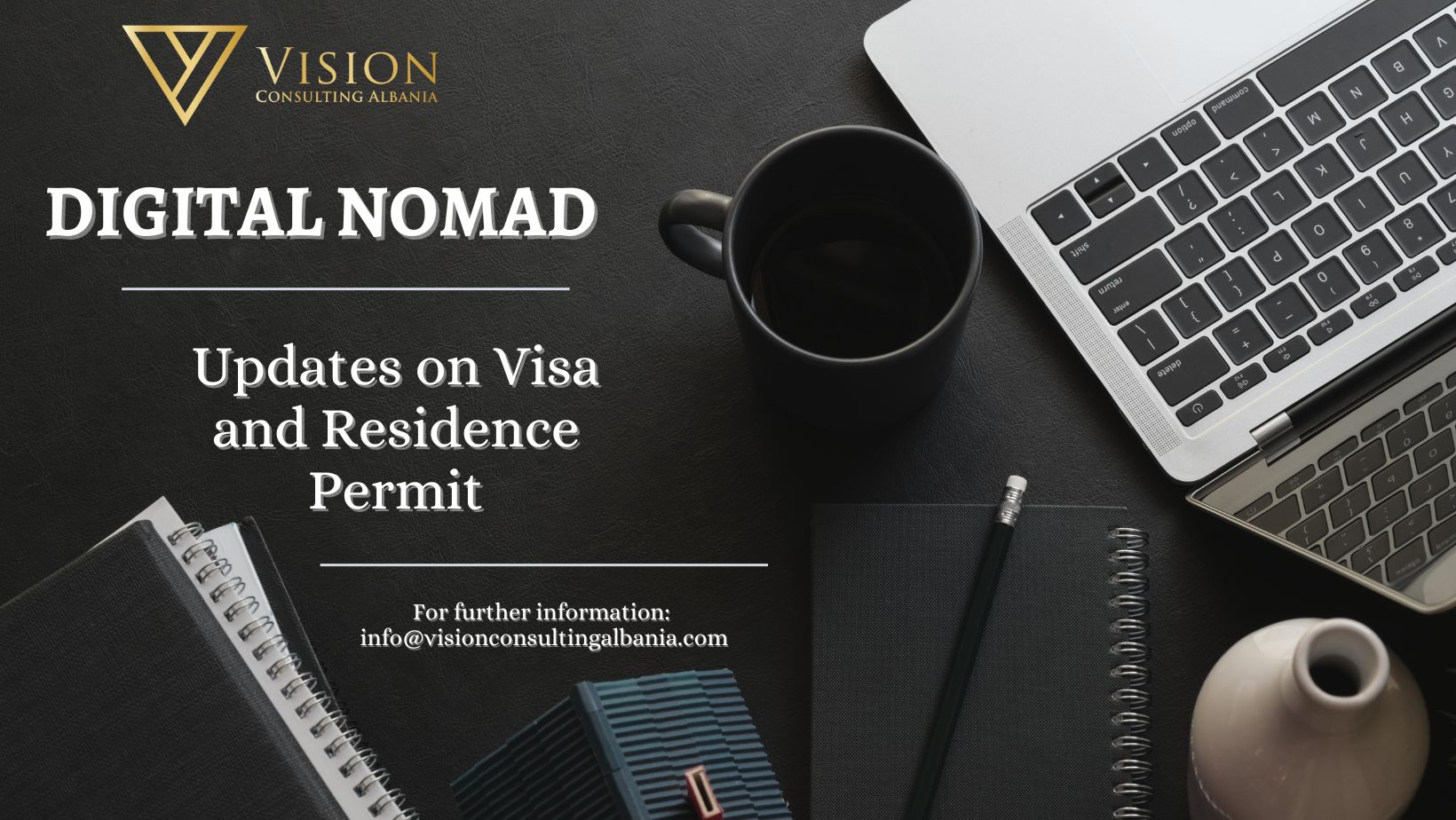 Visa and Residence Permit procedures for Digital Nomads. Recently, the Albanian authorities have approved the DCM No. 413, dated 07.07.2023, which has brought a series of facilities for foreigners who want to live in Albania, specifically for foreigners who work in companies whose main activity is IT services.
This DCM provides that the foreigners who, through a statement issued by the employer, manage to prove that they will work in an IT company have the right to enter without a visa and stay without an unique permit in the Republic of Albania for a period of up to 1 (a ) year. The company's main activity should be computer software, consultancy and related services, data processing, hosting and related activities, internet portals and/or publishing computer programs, according to the nomenclature of economic activities.
During this period, the foreigner can apply to be provided with a unique permit in the Republic of Albania according to the relevant documentation determined by the law for this procedure.
In implementation of DCM No. 413, DCM No. 414 was also approved, where are provided some changes on the necessary documentation for visas and residence permits for people who work remotely. Before, the authorities, to provide someone with a Digital Nomad Residence Permit, would require certain documents such as Lease agreements or Notarial Declarations proving the accommodation in Albania, Employment agreements and Bank statements. Unlike before, now is required only a Self-Declaration on the existence of these documents.
It is important to emphasize that after the approval of the Unique Permit, within 30 (thirty) days the applicant has the obligation to submit the original documentation at the Regional Directorate of Border and Migration.
Although this DCM has been approved, the responsible institutions have not yet started with its application as they are waiting for a more detailed instruction regarding the procedures that will be followed for the implementation of this decision.