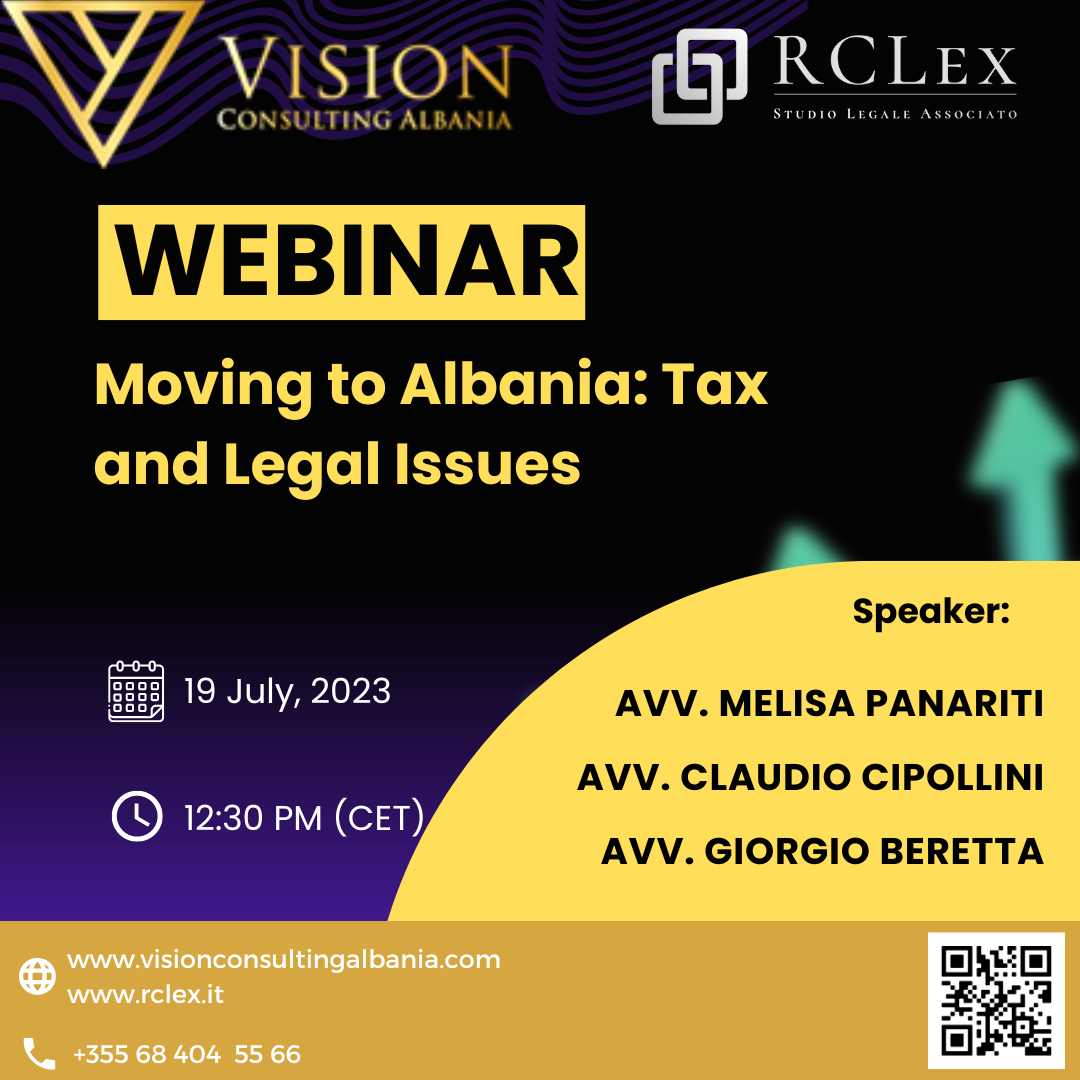 Webinar – Moving to Albania, tax and legal issues
Vision Consulting Albania in cooperation with RCLEX, a law firm based in La Sapienza, Italy, organizes an Webinar on the legal and tax issues of moving to Albania. Among other things, in this Webinar will be discussed the following topics:
– Tax residence under Albanian tax law
– Tax residence under tax treaties (reference to OECD Model Convention)
– Overview of tax treaties signed by Albania
– Domestic and international tax benefits for individuals and companies moving to and investing in Albania
– Company establishment in Albania;
– Immigration procedures (work and residence permit approval);
– Advantages of investing in Albania;
– Digital nomads, real estate and pension residence;
With the participation of Atty. Melisa Panariti, Atty. Claudio Cipollini and Atty. Giorgio Beretta. The Webinar will take place on Wednesday, July 19th at 12.30 PM (CET).
To join the Webinar, please follow the link below or scan the QR code in the image.
https://uniupo-it.zoom.us/j/89620383053?pwd=cjBEbzVNMXlMTE02MmdQd2xDNWJ6UT09