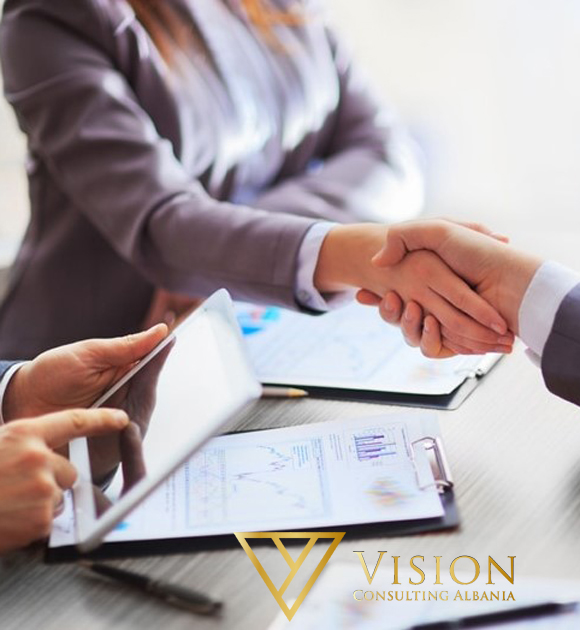 About Us
Welcome to Vision Consulting Albania
VISION Consulting is a truly international law firm, passionate about helping clients achieve their goals and ambitions.
Our cross-border experience and diverse team of qualified lawyers and consultants is driven by the will to deliver fast and desirable results for our clients.
In both established and emerging markets, our team provides insights into the local business environment alongside our experience in multiple jurisdictions.
We work with some of the national most respected and well-established businesses, as well as start-up visionaries, governments and state-owned entities.
Our services include a broad range from: legal and tax advice to litigation and complex projects.
We look forward to being a valuable assistance to you!
"It was a good experience. I feel we are covering everything for my business's needs presently and know what we need to look out for in the future. I would refer others to your firm."
"Thanks to your assistance we were able to go through a complex process. Everything was done in a timely manner."
"I was impressed with the level of expertise and service. Your office has provided peace of mind in caring for my business! Thank you!!
"We have had two opportunities to work with your firm and both experiences could not have been better. All the staff we worked with had exactly the right combination of professionalism and friendliness"
"Glad to finally find a consultant who went out of her way to make sure I understood everything about the process. Thanks!"
"I was very pleased with the knowledge that your employees showed. This was all very new to me, but I'm satisfied that the best was done for what was needed to be done. Thank you all!"
"A team of very knowledgeable, kind and compassionate people who answer to phone calls and emails regardless of the time and day. I would recommend your firm and staff to any of my friends!"