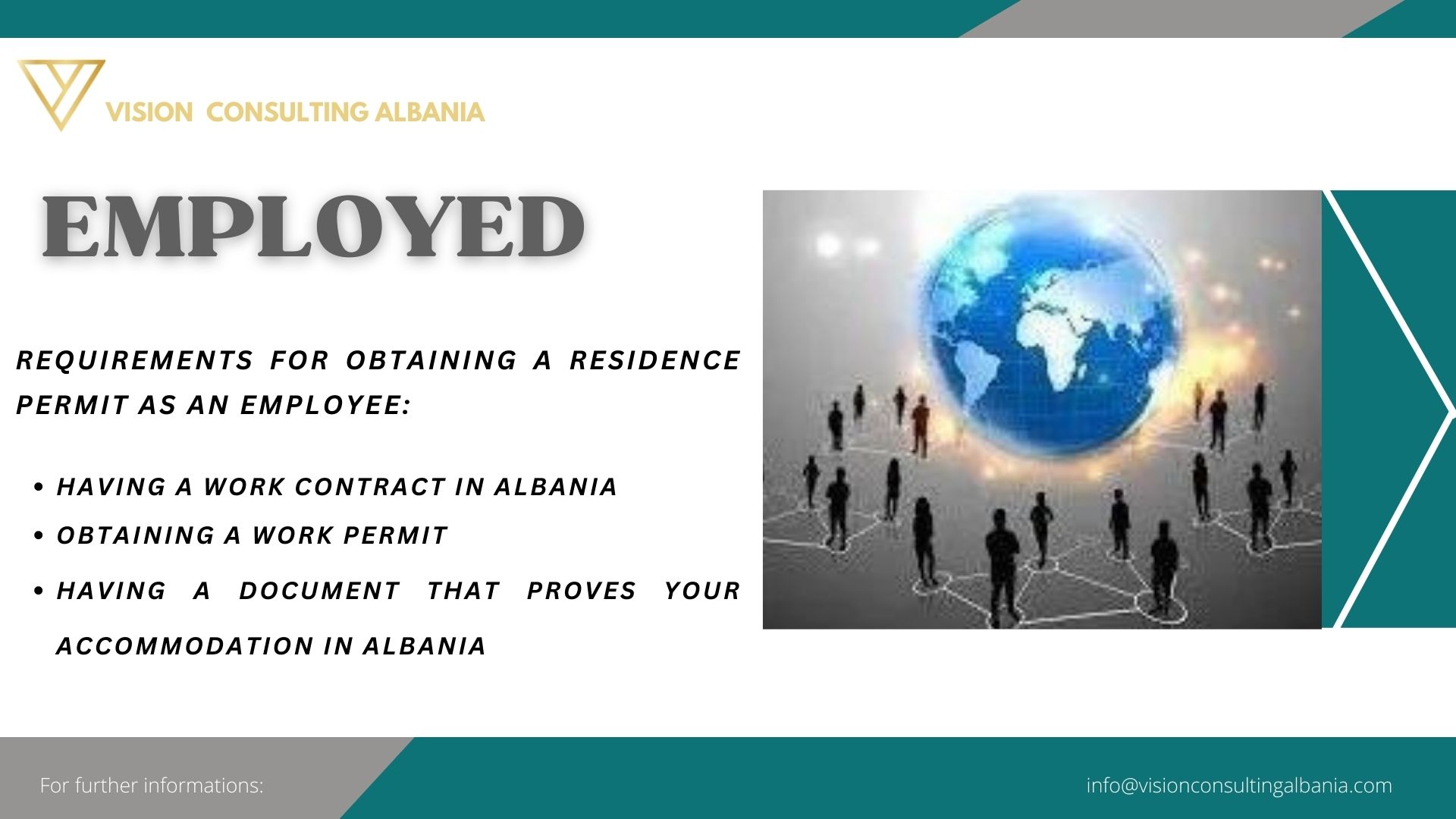 Unique Permit, gaining residence in Albania as an employee. DCM No. 858, dated 29.12.2021 "On the determination of the criteria, procedures and documentation for the entry, stay and treatment of foreigners in the Republic of Albania" based on the provisions of Law no. 79/2021 "On foreigners", provides, in an expanded manner, the criteria, procedures and the necessary documents for the issuance of a, now called, Unique Permit.
The Unique Permit is a document issued by the competent authorities, which authorizes and allows the foreigner to stay and work in the Republic of Albania for a long-term period, for a temporary period, as well as permanently.
The Unique Permit, unlike before, includes the Work Permit and the Residence Permit, which now are merged in one document called "Unique Permit".
The procedure for this type of Unique Permit is initiated by the foreigner, who sends a request to the local border and migration authorities to be provided with this document, the purpose of which must be in accordance with the purpose of the visa with which the foreigner has entered the Republic of Albania (for citizens of those countries that require a visa, they should firstly be provided with an employment visa and then apply for an employment Unique Permit).
In this case, when the foreigner fulfills the conditions and it is assessed that the submitted documentation meets the requirements for obtaining this type of Residence Permit the responsible border and migration authority provides the foreigner with a "Unique Permit as an employer".
The main required documents are as following:
*a passport copy
*document proving accommodation in Albania,
*employment contract, etc.
It is also important to emphasize that the procedure to be provided with this type of Residence Permit has changed and now a foreigner who wants an Albanian visa as employee should firstly apply for the Unique Permit and then for the Visa.
For more information contact us anytime: info@visionconsultingalbania.com