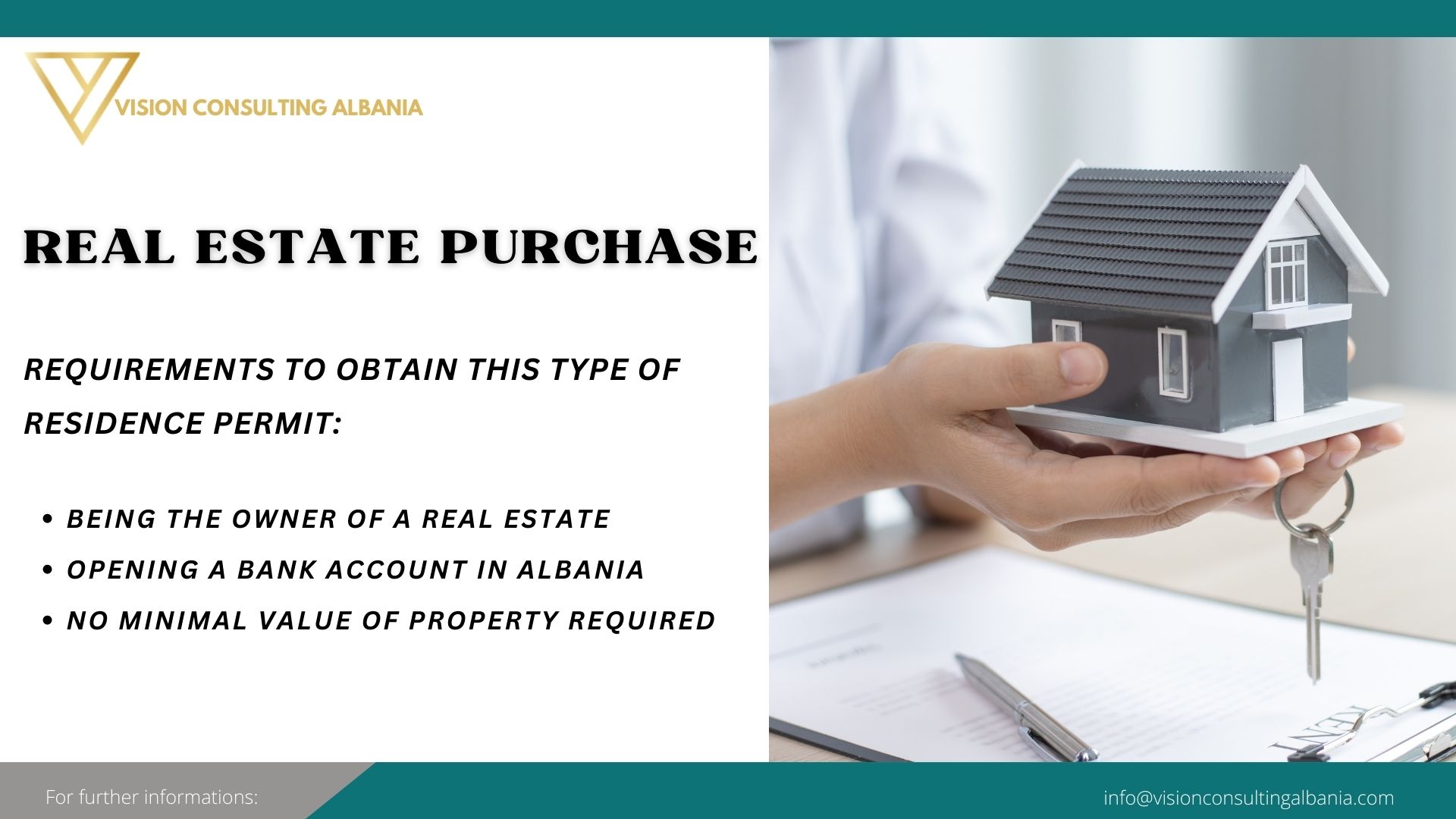 Real Estate, obtaining a Residence Permit by purchasing a property in Albania
Law No. 79/2021 "On foreigners" and VKM no. 858, dated 29.12.2021 "On the determination of the criteria, procedures and documentation for the entry, stay and treatment of foreigners in the Republic of Albania" has given foreign citizens the opportunity to obtain a Residence Permit by purchasing a real estate in Albania.
The most important criteria for obtaining a residence permit as the owner of an Real Estate property in Albania is proving that you are the legitimate owner of the property.
Naturally a question comes to mind "How can I prove that I am the legitimate owner of the property"?
Actually this is quite easy. The property must be legally acquired based on the Albanian legislation in force and the ownership is proved by the Ownership Certificate which is given to the foreigner from the responsible authorities after you make the purchase.
In order to obtain a Residence Permit as the owner of an Real Estate, you have to send a request to the responsible Albanian authority for the border and migration. After the request is approved the main documents you have to submit to this authority are as following:
A copy of the passport
An ownership certificate
A bank statement, etc.
After the submission of the necessary documents the responsible authority of border and migration provides the foreigner with a "Residence permit for the use of the real estate property" with a term of up to 1 year. This residence permit is renewable every year if the foreigner continues to fulfill the criteria defined in the law, which means that to renew this type of Residence Permit you must be the owner of the property and submit a Certificate of Ownership every time you renew the residence permit.
It is to be emphasized that this type of residence permit  can also be issued to a foreign citizen, who is a co-owner of 1/2 of the property.
Kindly note that according to Albanian legislation, foreign citizens cannot buy land. The purchase of this type of property by foreign citizens can only be allowed in cases where an investment will be made on the land that exceeds three times the value of the land.