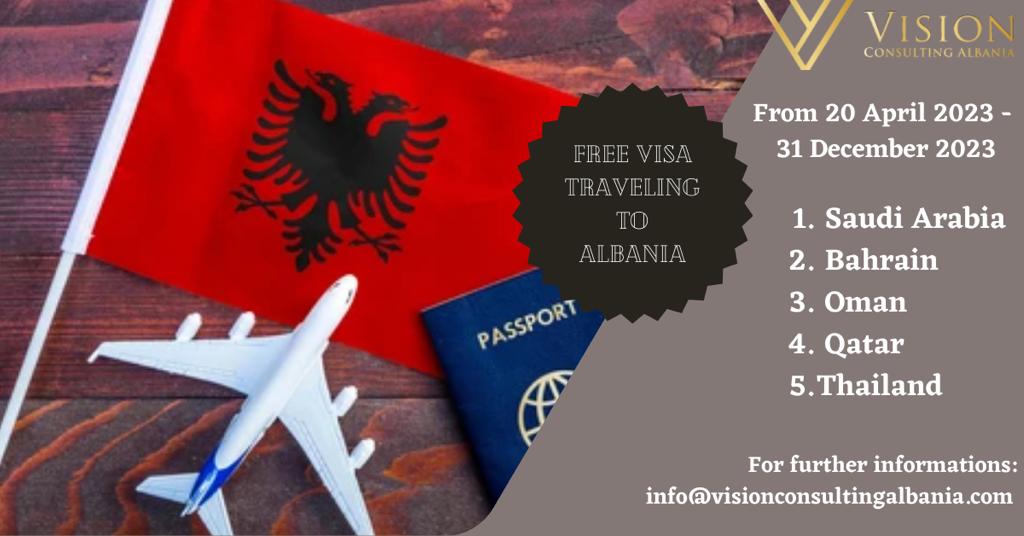 Traveling without a visa in Albania. There are citizens of certain countries who are not allowed to travel to Albania without a visa. This is why it is a common practice for the Ministry of Foreign Affairs to approve a decision every year through which allows citizens of certain countries to travel to Albania without the need to obtain a visa.
Just like every other year, this year too the Albanian Ministry of Foreign Affairs has just approved the decision on the visa regime valid from April 20, 2023 to December 31, 2023.
According to this decision, can travel to Albania without a visa from 20 April 2023 – 31 December 2023, the citizens of the following countries
Saudi Arabia
Bahrain
Oman
Qatar
Thailand
The citizens of this countries can travel to Albania for touristic reasons only.
We have noticed that, unlike last year, this year, Indian, Egyptian and Russian citizens cannot enter Albania without a visa.