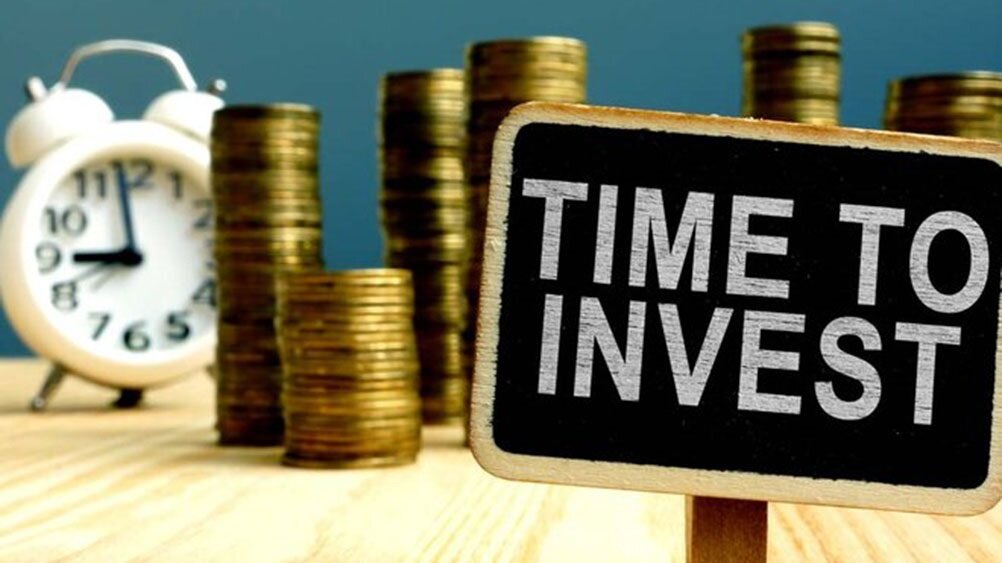 1. Introducing Albania
Albania is located in the heart of the Mediterranean and near the coast of the Adriatic and Ionian seas. Situated between Greece, Macedonia, and Montenegro in land borders and Italy crossing the Adriatic Sea, Albania remains a very important gate of entry for the Balkans and Eastern Europe. It still is an unpolluted and untouched place by globalization, being represented by relatively low prices in the real estate market compared with other countries in the region, drawing the attention of foreign investors.
Albania's entry into NATO and also being a candidate state for EU membership ensures economic and potential stability in the country, making it possible for the investments to be seen as more secure by increasing interest in investing not only from domestic but also from foreign ones. Based on the criteria to invest somewhere, Albania is a very good recommendation for the moment as prices continue to have lower value compared to other countries in the region.
2. General data
Capital City – Tirana
Government – Parliamentary Democracy
Population – 2.793.592 million
Labor Force (Population) – 1.411 million
Median Age – 33 years
Official Language – Albanian
Area – 28,748 sq km
Time Zone – GMT +1 hour
Neighbouring Countries- Greece 212 km, Kosovo 112 km, Macedonia 181 km, Montenegro 186 km
Currency – ALL (Albanian Lek)
GDP – $ 18.026 billion (2021)
GDP per Capita – $ 6,492.87 (2021)
Exports Value – $ 372.4 million (2022)
Imports Value – $ 875.4 million (2022)
Foreign Direct Investment – $ 344.27 million (2022)
Number of Companies with Foreign Capital – 13.389
Inflation Rate – 2.0 %
Major Exports Markets – Italy 54.6%, Kosovo 15.7%, Greece 4.6%, Germany 3.4% Spain 3.3%, China 3.1% (2016)
Major Imports Sources – Italy 29.3%, Germany 9.5% China 8.8%, Greece 7.9%, Turkey 7.9%, (2016)
Trade Agreements – Stabilization and association agreement with the EU.
Albania is also a member of the Central European Free Trade Agreement (CEFTA)
Also benefits from EU autonomous trade preferences
Albania is a member of the World Trade Organization (WTO) and has free trade agreements with a number of countries
Free trade agreement with Turkey
European Free Trade Association (EFTA)
3. Top 10 reasons to invest in Albania
1. Liberal and reformist investment climate
2. Competitive Labor cost (minimal wage approx. EUR 294).
3. Young and well-educated population
4. Competitive taxation and incentives
5. Optimal geographic location
6. Strong growth potential
7. Free economic zones
8. Free access to large markets
9. Macroeconomic stability
10. Legal framework in line with EU legislation
The Law "On Foreign Investments" attempts to create a hospitable investment climate. The law guarantees to all foreigners (either physical or judicial persons) willing to invest in Albania and stipulates the following:
– No prior government authorization is needed and no sector is closed to foreign investment;
– There is no limitation on the percentage share of foreign participation in companies – 100% foreign ownership is possible;
– Foreign investors have the right to expatriate all funds and contributions in kind of their investment;
– Albania's tax system does not distinguish between foreign and domestic investors;
– There are no restrictions on the purchase of private residential property;
– Foreign investments may not be expropriated or nationalized directly or indirectly and will not be subject to any measure or similar action, except for public purposes determined by law. Foreign investments will be treated in a non-discriminatory manner and paid immediately, in a fair and effective manner, in accordance with the law;
– In all cases and at all times investments will have an equal and unbiased treatment, and will have complete protection;
– There are no restrictions on the purchase of private residential property;
– There are limited exceptions to this liberal investment regime, most of which apply to the purchase of real estate:
– Agricultural land cannot be purchased by foreigners and foreign entities, but may be rented for up to 99 years; and
– Commercial property may be purchased, but only if the proposed investment is worth three times the price of the land.
– Investors in Albania are entitled to judicial protection of legal rights related to their investments. The Albanian Civil Procedure Code outlines provisions regarding domestic and international commercial arbitration. The ICSID Convention has entered into force for Albania since November 14, 1991.
4. Success stories
Foreign Direct Investment annual inflows in Albania have maintained a positive trend over the years. During 2019, referring to the data published by the Bank of Albania, Albania has attracted more foreign investment compared to last year, maintaining the upward trend.
The following are international renowned brands which are thriving in the Albanian market for some years.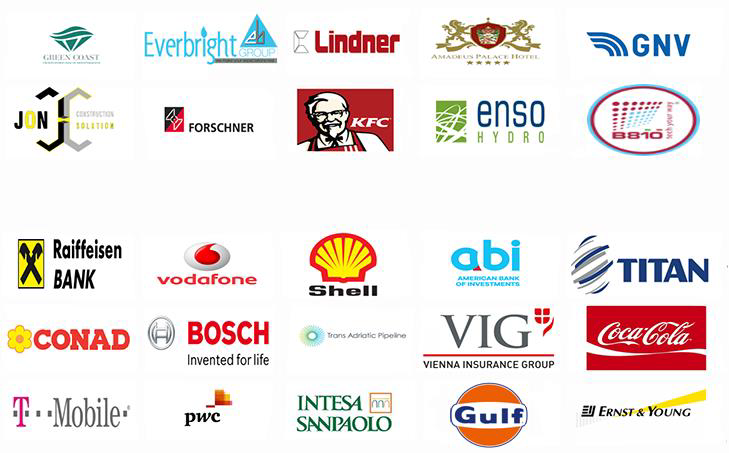 5. Registration
Foreigners have the same rights as Albanian citizens to be engaged in economic activities in Albania without the need to request permission or authorization, except for activities in sectors which require licenses/permits/authorizations. The Albanian legislation provides that in all cases and all times, foreign investments shall receive fair and equitable treatment and shall enjoy full protection and security.
The National Business Centre provides a "one-stop-shop" solution for business registration and serves as a public database in which is reflected the current status and key features of every company/physical person registered. The NBC serves as a single "Window" for all types of business entities throughout Albania to perform and apply for all business registration-related process, including tax registration at national and municipal levels, health and social security, Labor Inspectorate and the National Statistical Institute.
6. Forms of business entities
Business relationships in Albania are mainly ruled by the Civil Code (law no. 7850, dated 29.07.1994, as amended) and law no.9901, "On Entrepreneurs and Commercial Companies", as amended, (hereinafter "the ECC law).
Commercial companies have the possibility to be established in several types of companies, such as general partnerships, limited partnerships, limited liability companies or joint-stock companies; however, the most common types of companies used in practice are limited liability companies and joint-stock companies. The registration requirements are standardized and simplified according to the law no. 9723, dated 03.05.2007 "On National Business Centre", as amended.
According to ECC law, commercial companies are founded by one or more natural/legal persons, who agree on achieving joint economic objectives through contributions defined by the Articles of Association. Limited liability companies and joint stock companies may also be founded by one person only (sole shareholder company).
Foreign companies may also open their representative offices in Albania. Representative offices are not separate legal entities and therefore cannot conduct commercial activities in Albania. Nonetheless, foreign investors avail of representative offices if their presence in Albania only consists of promoting the activity of one of their foreign group companies.
Branches of foreign legal entities can be registered to conduct commercial activities in Albania.
Another form of doing business widely used in Albania is also the Joint-Venture.
7. Labor relations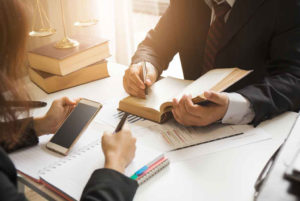 Employment relationships in Albania are regulated by the Labor Code which has been approved by means of law no. 7961, dated 12.07.1995 and has been amended several times during the years of 1996, 2003, 2008 and lately in 2015. The aim of the latest changes was to approximate the national law with several Council Directives, like Council Directive no. 2008/104/EC and 2010/18/EU.
8. Expatriates
8.1 Residence permit
Foreign citizens staying in Albania for more than 90 consecutive days within a 180 day period are required to obtain a residence permit. Such application is submitted at the Directory of Borders and Immigration near the Ministry of Internal Affairs. Residence permits can be granted for: 3 months, 6 months, one year, two years, five years or permanently.
8.2 Work permit
A foreigner can work in Albania after being equipped with a work permit. There are several types of work permit depending on the grounds of working in the country. The application for work permit is filed at the Directory of Migration, Labor Office, as part of the National Employment Service .A work permit can be granted for different terms depending on the type of permit requested
*Exemption from work permit
Citizens of the European Union and the Schengen Area are exempted from the obligation to obtain a work permit for their work in Albania. However, this category of expatriates is required to obtain the "Exemption from Work Permit", which is a document released by the Labor Office after submission of the relevant set of documents. Nonetheless, the procedure is similar to the procedure of obtaining the work permit.
For more info contact:
VISION Consulting
www.visionconsultingalbania.com
info@visionsconsultingalbania.com
*The information contained in this publication is provided for general information purposes only and does not contain a comprehensive analysis. Before taking any action or decision, readers should seek professional advice.
No liability is accepted for acts or omissions taken in reliance upon this information.